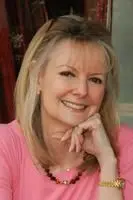 I am a Clinical Psychologist licensed to practice in Maryland. I specialize in Davanloo's Intensive Short-Term Dynamic Psychotherapy (IS-TDP) for adults in addition to integrative forms of individual, couples, and family therapy. I have over 20 years of private practice experience. My Ph.D. in Clinical Psychology was earned at The Catholic University of America, where I specialized in mood disorders, neuropsychological assessment, and issues related to giftedness, learning disabilities, and ADHD. I currently maintain a private practice in Bethesda, Maryland.
My most extensive and intensive post-doctoral training has been in Davanloo's Intensive Short-Term Dynamic Psychotherapy, an area of specialization. Additional post-doctoral training has included EMDR, Acceptance and Commitment Therapy (ACT), Dialectical Behavior Therapy (DBT), Emotion-Focused Couple's Therapy (EFCT), and Dr. John Gottman's couples therapy approach.
I work with a broad spectrum of adults and adolescents, with a specialty working with adults who have experienced challenging life circumstances yet wholeheartedly seek to commit themselves to growth and change. In addition, I have worked extensively with individuals who are gifted and have learning differences and/or attention problems, adult children of alcoholics (ACOA's), and concerns related to addiction and co-dependency. Among my areas of expertise are working with relationship problems, anxiety, depression, mind/body and somatizing problems, trauma, PTSD, and growth-oriented therapy.
In addition to my dedication to being an individual and relationship therapist, I have presented at National and International conferences and to general audiences speaking on topics that range from Davanloo's IS-TDP, personality disorders and shame to parenting concerns, learning disabilities, ADHD, ADD, and marriage and divorce.
As a Clinical Psychologist, caretaker for my parents in their last years of life, and parent to now-grown children faced with the challenge of being gifted with language-based learning differences and attention problems, I have personally faced a wide variety of life stressors. These experiences have led me to firmly believe in the value of obtaining help when needed. It is my goal to integrate the empathy, wisdom, and perspective I have acquired from the richness of my personal background with the most effective clinical methodologies available. I am committed to working with compassion and understanding with each individual to offer a highly personalized approach tailored to each patient, to help each person build on their strengths, and to attain the personal growth they seek to accomplish.
Why do you specialize in Davanloo's IS-TDP?
My determination to find effective solutions for difficult problems led me to investigate and pursue training in the most effective therapies available. Initially, this quest led me, most notably, to receive advanced training and supervision in neuropsychological assessment, EMDR, and the most effective forms of relationship therapy. Eventually, the journey to find effective, quality treatment methods led me to the work of Habib Davanloo, M.D., a pioneer who made groundbreaking discoveries and developed powerful therapeutic interventions (see About IS-TDP for more information).
After several years of both informal and formal training and supervision in methods influenced by Dr. Davanloo's work, in 2005 I began intensive training and supervision with Dr. Davanloo in Montreal, Canada. This training required 5 weeks/year travel to Montreal for 3 years, 3 weeks/year in prior years, and yearly annual week-long immersion course that I continue to attend to stay updated on the most current developments in his work. The 5 weeks/year training format is designed for advanced students in his methods and has been highlighted by the opportunity to observe and receive live, closed-circuit supervision by Dr. Davanloo. Participation in this program offered a truly unique opportunity to learn from this pioneer in the development of the Short Term Dynamic Therapy (STDP) modality, Davanloo's IS-TDP, and a new understanding of the unconscious. I look forward to the privilege of sharing the profound benefits of this exceptional therapeutic method and metapsychology with both patients and colleagues.

Graduate Education

Ph.D. in Clinical Psychology from The Catholic University of America

License, Certifications & Awards
Licensed Psychologist, Maryland


Advanced Post-Doctoral Training

Davanloo's Intensive Shot-Term Dynamic Psychotherapy, Mobilization of the Unconscious and Block Therapy, Montreal Canada, Habib Davanloo, M.D. – Training with Dr. Davanloo began September 2004 and is ongoing. This has included 3 years of 5 weeks per year training and lives closed-circuit supervision from Dr. Davanloo, in addition to IS-TDP Core Training/Supervision and Metapsychology courses.

Intensive Short-Term Dynamic Psychotherapy Training program - Washington School of Psychiatry, Washington, DC: 9/2004-9/2005; 1-year supervision in IS-TDP with Jon Frederickson, LCSW, 2004-2005.

IS-TDP Immersion Course - Allan Abbass, M.D., Halifax, CA, 2005
Innumerable additional seminars and training workshops on IS-TDP or STDP from 2002-present.
EMDR – Level I and II, group supervision with Deany Laliotis, LCSW and individual supervision, numerous conferences, 1998-2002.
ACT/Acceptance and Commitment Therapy – Steven Hayes, Ph.D., 2005
Biological Psychiatry – Year-long course with Robert Hedaya, M.D., 2002
DBT/Dialectical Behavior Therapy – Training workshop with Marsha Linehan, Ph.D., 2002, plus numerous additional online DBT training and training workshops and seminars.
Ericksonian Hypnosis – 1992, awarded Certificate of Proficiency.
EFCT/Emotion Focused Couples Therapy – Externship with Susan Johnson, Ph.D. 2006 in addition to numerous conferences.


Gottman Method Couples Therapy – 1999; years of supervision with Gottman co-collaborator and co-author Cliff Notarius, Ph.D.


Innumerable additional seminars from esteemed colleagues related to couples and sex therapy spanning more than 20 years.
Innumerable seminars and training experiences from esteemed colleagues related to Attention Deficit Disorders, LD's, neuropsychological assessment, and behavioral and neurobiological treatments spanning over 20 years.


Professional Activities and Memberships
American Psychological Association, APA
Maryland Psychological Association, MPA - Fellow


Copyright 2015 Linda Smoling Moore, Ph.D., All images and copy. All rights reserved.